DESCRIZIONE
La scelta della qualità AT

TORD4B-63 2P/4P

Marca: AT

Funzione: solo protezione da dispersione verso terra

Serie di modelli: TORD4B-63

Modello: tipo elettromagnetico

Caratteristica corrente residua: tipo B

Polo n.: 2P/4P

Capacità nominale di chiusura e interruzione: 630A

Corrente nominale (A): 63 A

Tensione nominale: 230 V / 400 V.

Frequenza nominale: 50 / 60Hz

Corrente di esercizio residua nominale |△(A): 0.03

Corrente residua nominale non operativa |△ n.: 0.5|△ n

Corrente di cortocircuito condizionata nominale incl: 6kA

Corrente di cortocircuito residua condizionale nominale |△c: 6kA

Durata di intervento: intervento istantaneo ≤0.1 s

Intervallo della corrente di intervento residua: 0.5||△n~|△n

Durata elettromeccanica: ≥15000 cicli

Capacità di connessione: Conduttore rigido 25mm⊃2;

Coppia di fissaggio: 3.5 Nm

Terminale di collegamento: terminale a vite/terminale a colonna con morsetto

Installazione: Su guida DIN simmetrica 35mm/Montaggio a pannello

Avviso: Prezzo IVA esclusa




Migliorare la sicurezza

Se sei preoccupato per problemi di sicurezza elettrica, un interruttore differenziale sarà una buona scelta. È dotato di protezione dalle perdite con distribuzione a bassa tensione.




Lunga durata




Il numero di volte in cui attivare/disattivare la corrente nominale sotto la tensione di lavoro massima è superiore a 10000. (Dati dal rapporto di ispezione del centro di ispezione della qualità dei prodotti elettrici a bassa tensione di Zhejiang.)




Sicurezza visibile

Gli RCCB Concentrarsi sulla protezione del circuito per aggiornare il sistema di sicurezza, prevenire il pericolo nascosto di cortocircuito, surriscaldamento e sovraccarico. Assicurati di riposare la tua vita assicurata.

Finestra di visualizzazione

La protezione dell'interruttore scatta se il circuito presenta perdite, prestare attenzione a controllare il circuito. Puoi anche accenderlo o spegnerlo manualmente.





Maniglia a D.

Un design ergonomico a forma di D può ridurre la pressione e le fluttuazioni, aiuta a creare uno stato stazionario.




Temperatura ambiente

Questo RCCB ha una forte adattabilità per soddisfare i requisiti dell'applicazione a temperature estreme.

Applicazioni

Puoi usare l'interruttore in varie occasioni. Può essere applicato al convertitore di frequenza, al gruppo di continuità, al sistema di ricarica per veicoli elettrici, al sistema fotovoltaico (PV), alle apparecchiature di saldatura, al sistema di ricarica per veicoli elettrici e così via.




Caratteristiche di tipo B

L'interruttore differenziale di tipo B (RCCB), oltre alla normale corrente alternata, è in grado di rilevare correnti di dispersione a terra ad alta frequenza CA e CC pura. Può ridurre il rischio di incendio e di folgorazione attraverso la disconnessione automatica dell'alimentazione elettrica, basandosi sulla selezione del tipo corretto di RCCB. Tipo 'B' Applicazioni Applicazione richiesta: installazioni EV e fotovoltaiche, convertitori di frequenza, installazioni UPS, convertitori di potenza ad alta frequenza, armadi di alimentazione per cantieri edili.
Parametro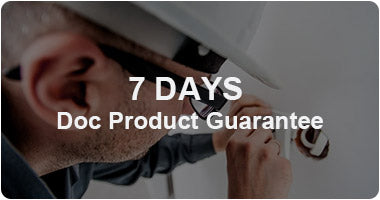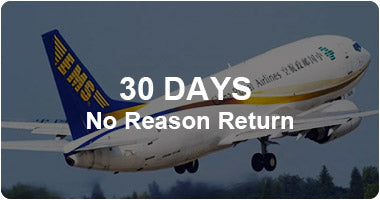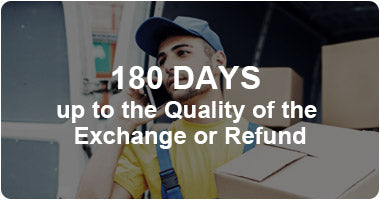 7 giorni di garanzia sul prodotto DOA
Se uno o più degli articoli che hai ricevuto sono danneggiati, diversi o non funzionanti, sarai protetto da questa Garanzia. Vi preghiamo di contattarci per l'autorizzazione alla restituzione del materiale entro 7 giorni dalla ricezione dell'ordine.
Dopo aver restituito il prodotto all'indirizzo fornito dal nostro servizio clienti, possiamo inviarti un nuovo articolo gratuitamente (ti rimborseremo il costo di spedizione del reso), oppure puoi scegliere di ricevere un rimborso completo.
Restituzione entro 30 giorni senza motivo
Se non sei soddisfatto del tuo acquisto e il prodotto è ancora in condizioni pari al nuovo, possiamo organizzare un rimborso parziale, che coprirà il prezzo dell'articolo meno le spese di spedizione. Sarai responsabile del pagamento delle spese di spedizione per la restituzione.
Vi preghiamo di contattarci per l'autorizzazione alla restituzione del materiale entro 30 giorni dalla ricezione dell'ordine.
180 giorni fino alla qualità dello scambio o del rimborso
Se ci sono problemi di qualità in alcune categorie di prodotti, puoi ottenere un rimborso o un cambio fino a 180 giorni. Puoi contattarci per sapere se il prodotto è in questa categoria.
Nota: a causa della sua natura e dell'uso previsto, abbigliamento, scarpe, bracciali, decorazioni, accessori per telefoni e tablet, gadget per la casa, decorazioni per la casa, giocattoli RC, tessuti per la casa e altri articoli simili non sono inclusi nel periodo di garanzia. Per altri dettagli sul prodotto, contattaci o fai riferimento ad altre garanzie.
Articoli mancanti, articoli errati o pacco errato inviato
Durante la consegna, assicurati che il pacco sia in buone condizioni (nessun segno di apertura) e conferma il contenuto prima di firmare il pacco.
Per qualsiasi problema, contattaci e segui il nostro processo di garanzia:
Fornisci il tuo numero d'ordine e il codice prodotto (codice SKU).
Inviaci un'immagine chiara dell'imballaggio esterno, di tutte le etichette di spedizione visibili e (se applicabile) dell'articolo ricevuto.
Possibili soluzioni dopo che il problema è stato confermato da AITE:
Se manca un articolo, rispediremo l'articolo/accessorio mancante gratuitamente entro il periodo di garanzia.
Se abbiamo spedito l'articolo sbagliato, ti rimborseremo per intero o spediremo un articolo alternativo (se applicabile e disponibile). AITE deciderà se è necessario restituire il prodotto sbagliato o meno e rimborserà le spese di spedizione per la restituzione quando lo riceveremo.
Limitazione del trattamento dei resi
In caso di problemi post-vendita, contattaci direttamente per una soluzione in base al tuo caso. Ti confermeremo se è necessario restituire l'articolo e a quale indirizzo è possibile restituirlo.
La sezione seguente descrive il tempo di elaborazione richiesto al ricevimento dell'articolo restituito.
Per i cambi, il tempo di elaborazione per l'articolo sostituito sarà compreso tra 3 e 6 giorni lavorativi dalla ricezione dell'articolo e in base alla disponibilità di magazzino.
Per i rimborsi, il tempo di elaborazione per procedere con il rimborso sarà compreso tra 3 e 6 giorni lavorativi dalla ricezione dell'articolo restituito. Dopo aver elaborato il tuo rimborso, il tempo necessario per essere visualizzato nel tuo account dipende dal metodo di pagamento. Fare clic qui per visualizzare di più.
Per la riparazione, la durata dipende dall'articolo e dall'inventario dei pezzi di ricambio del produttore.
Come richiedere la garanzia (restituzione, riparazione e rimborso) e le note
Se il tuo articolo ha un problema, contattaci
Si prega di seguire attentamente il nostro processo di garanzia per ridurre al minimo eventuali ritardi:
Descrivi in ​​dettaglio il problema con il tuo articolo: cosa è successo? Quando? Come? Si prega inoltre di indicare il numero completo dell'ordine e il codice prodotto (numero SKU).
Dicci quali passaggi hai già intrapreso per risolvere il problema.
Fornire il codice articolo indicato sulla confezione esterna.
Invia una foto chiara o un video che mostri il/i difetto/i; questi dovrebbero essere presi sotto una buona illuminazione.
NOTA:
È necessario fornire una foto o un video chiari che mostrino il problema/ordine/numero SKU del prodotto.
Le foto/i video dovrebbero idealmente essere chiari e focalizzati, realizzati in buone condizioni di illuminazione e da una distanza vicina o media. Questo ci consente di identificare e verificare i problemi.
Se il prodotto viene restituito più di un mese dopo la ricezione, o se il prodotto viene restituito per motivi del cliente (inclusi insoddisfazione, taglia errata, ripensamento), il cliente è responsabile delle spese di spedizione. Per i resi non relativi al cliente entro un mese, AITE è responsabile delle spese di spedizione e il cliente deve restituirlo utilizzando il metodo di spedizione prescritto da AITE. In tutte le situazioni di reso, il cliente deve fornire il numero di tracciamento.
I clienti devono contattarci prima di restituire un articolo. Gli articoli restituiti senza autorizzazione alla restituzione della merce (RMA) non saranno accettati. Per richieste di garanzia incomplete, AITE si riserva il diritto di rifiutare qualsiasi risarcimento. Se il cliente ha restituito il pacco senza preventiva autorizzazione (Modulo RMA), spedisce all'indirizzo sbagliato, restituisce un articolo errato o invia un pacco vuoto, AITE si riserva il diritto di rifiutare qualsiasi risarcimento.
Per la restituzione senza motivo, è necessario assicurarsi che la confezione del prodotto sia intatta e che tutti gli accessori siano completi e non utilizzati.
Recensioni dei clienti
It fit perfectly in my old breaker box. I was able to replace it in less than 5 minutes. I was happy to get the exact replacement part.
Questo interruttore automatico viene utilizzato sul mio sistema solare insieme al mio inverter e alla batteria. Eccellente aggiunta per il mio sistema solare.
Immagine del cliente
Sempre bene poter spegnere l'alimentazione da un sistema di energia solare. Rende più sicuro cambiare i cavi o interrompere il consumo di energia durante la notte. Ottieni l'amplificatore giusto per il tuo sistema.
TORD4B-63 tipo b caricabatterie RCD ev RCCB RCD 2P 63A 30mA tipo B RCD 6KA
Usato un paio di questi in una configurazione solare. Uno è uno scollegamento della batteria e l'altro è per la corrente solare che entra nell'edificio. Entrambi si adattano facilmente a una delle guide DIN fornite. Si spengono e si riaccendono come previsto.